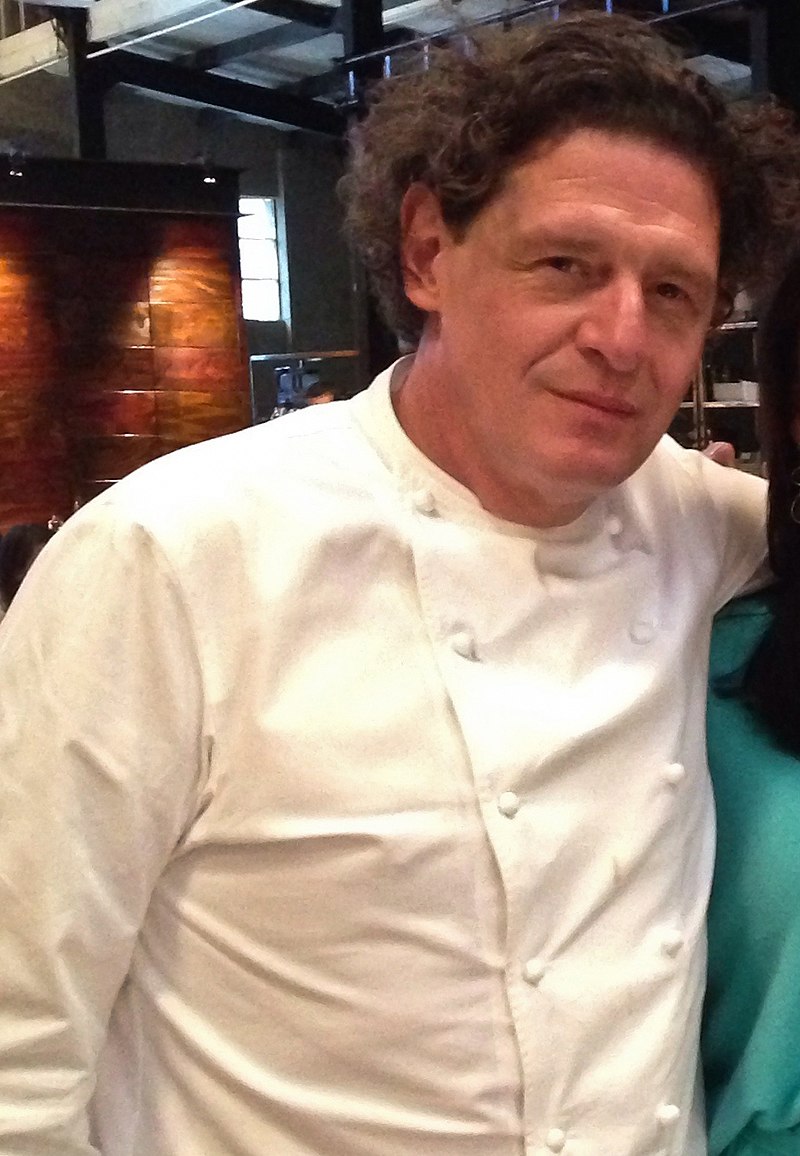 Marco Pierre White was born on the 11th of December in 1961 in Leeds, England. He is a British Chef and widely regarded as one of the best chefs in the world, while also being a television personality and a highly successful restauranteur. White was arguably the first to become a celebrity chef, launching an entirely new genre of TV shows, popularised by many chefs later on, including some who have trained under White. White is well known for his candidness both on screen and off, leaving many to regard him as an enfant terrible of the UK restaurant scene. White was the youngest chef to have ever been awarded three Michelin stars during his highly successful career and has been referred to as the godfather of modern cooking by Australian MasterChef. White has cemented his reputation as a formidable teacher also, having trained other successful chefs, such as Gordon Ramsay, Curtis Stone, Shannon Bennett, and Mario Batali.
Marco Pierre White was born the third of four boys to Frank White and Maria-Rosa Gallina. Marco's father was an English chef, and Marco himself had said that this inspired him to become a chef and follow in his father's footsteps. Marco's mother was an Italian immigrant from Veneto.
Marco Pierre White left Allerton High Sc
hool in Leeds, without receiving any formal qualifications. He initially decided to train as a chef, starting what would go on to be an illustrious career, at the Hotel St. George in Harrogate before moving on to the Box Tree in Ilkley. At the age of 16, White moved to London with, in his own words, "£7.36, a box of assorted books and a bag of clothes". White managed to secure proper training as a commis chef at the well-known Le Gavroche, under the brothers Albert and Michel Roux.
Pierre Koffman continued White's training at the restaurant La Tante Claire, before he moved again to the kitchen of Raymond Blanc at Le Manoir, later training under Nico Ladenis of Chez Nico at Ninety Park Lane. By this point, White had a lot of commercial experience of working in a kitchen, putting together menus, and customer service. He also had a huge interest in putting together his own recipes, and so decided to branch out on his own. White started to run his own kitchen at the Six Bells public house in the Kings Road with assistant Mario Batali. Batali later said that it was this job which really launched his career and that White had helped make him the chef that he would then go on to become. Despite White's reputation of being a taskmaster, most chefs who have trained under him continue to praise him.